Our Team
Diana Crawford
CEO
Diana led customer facing tech projects at American Airlines for 18 years before serving as interim executive director and strategic initiatives executive consultant for Tri Delta, a national women's fraternity, and then coming to serve as KidLinks' CEO.
Diana serves on the Delta Delta Delta Fort Worth Alumnae Chapter, past advisor to Tri Delta's Phi Lambda Chapter at TCU; past Board member Arts Council of Fort Worth and Tarrant County; past Neighborhood Arts Program grant panel Chair. She is a graduate of the Business Council for the Arts' Leadership Arts Institute, and holds certificates in Nonprofit Management and Outcomes-Based Program Evaluation from CNM Connect. Diana is a certified Project Management Professional and holds an Associates Degree from Tarrant County College where she has served on the scholarship selection committee. "I love sharing music with my grandchildren and seeing the joy the music brings to them. I am honored to serve as CEO of KidLinks, working to bring joy and the healing power of music to children everywhere."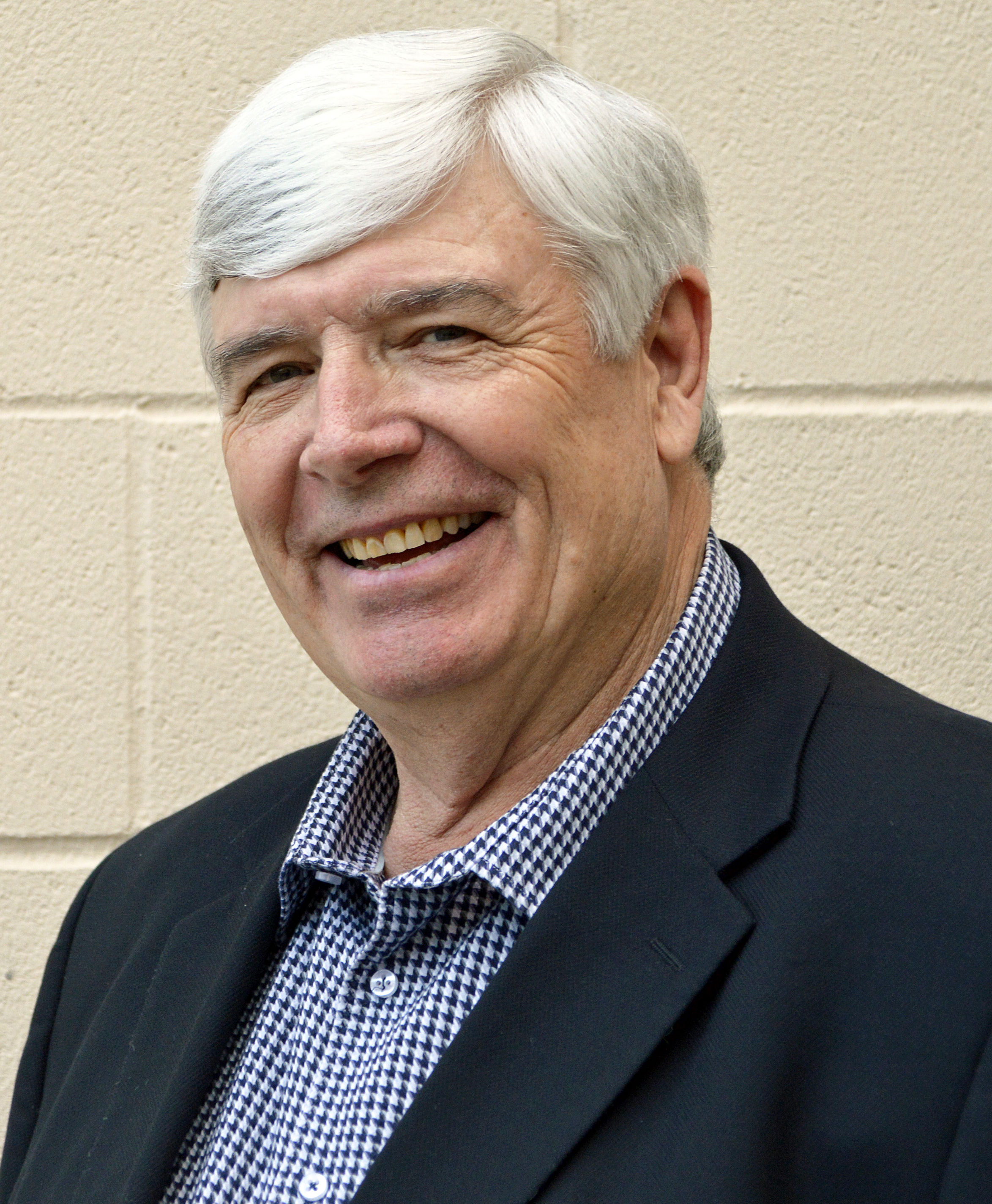 Jim Newton
Founder
Prior to the merger between Hugworks and The KidLinks Foundation, Jim was the President and Founder of Hugworks.
Jim brings to KidLinks a wealth of musical experience and has worked with others to create a new discipline, Therapeutic Music Entertainment, while bringing the transforming and healing power of music into children's hospitals and other special care settings. Jim, along with Paul G. Hill, has been perfecting this craft for over thirty-five years through song writing and recording, direct services, TME training and community outreach.
Jim holds a BA in Philosophy and a Master's in Theology, and has trained and served as a hospital chaplain.
Paul G. Hill
Senior Producer
Paul G. Hill is the Senior Producer for KidLinks. Prior to serving in this leadership role, Paul was the Senior Producer for Hugworks.
A Grammy-nominated, award-winning songwriter and arranger, Paul has been active in the music industry for more than 40 years. His extraordinary musical and song writing skills and his caring heart, provide much of the creative talent for the songs featured on KidLinks. Paul holds a Bachelor's Degree in Music Theory and Composition.

Leigh Treviño
Director of Programs
Leigh is the Director of Programs at KidLinks and loves bringing creative arts access to children who need it most. She has spent the majority of her career in the arts nonprofit sector, gaining extensive knowledge and experience in program management, communications, fundraising, and community engagement. She's worked with organizations such as the California Institute of the Arts and San Francisco Children's Art Center to strengthen and expand the reach of arts programming to underserved communities. Leigh also served as a Peace Corps Volunteer in Youth Development in St. Vincent and the Grenadines and does freelance graphic design in her spare time.

She holds a Bachelor Degree in Graphic Design from Art Institute of California and nonprofit administration coursework from University of San Francisco. Outside of her role at KidLinks, Leigh enjoys spending time with her family, engaging in art and culture activities, hiking, running, and traveling.
Kylie Purdy
Marketing Communications Director
Kylie is the Marketing Communications Director and brings a unique skill set to the team. She graduated from Spring Hill College in 2020 with a degree in Biochemistry. Currently, she is pursuing her Master's of Public Health from Baylor University. Kylie has worked at several non-profits in Alabama where she has cultivated her knowledge about communications and impacting local communities. Her educational background in addition to her previous communications work provides a unique opportunity to serve and advocate for those with health issues, marrying her love for science and her desire to communicate to the public!

Outside of her role, Kylie enjoys doing yoga, spending time with her dogs Toast and Griffey, as well as her friends and family!
Noel "Paul" Stookey
Artistic Advisor Emeritus
Noel is the "Paul" of the legendary Peter, Paul & Mary. He has brought his own considerable talent and 45+ years of experience to the team. Noel helps to ensure that our Hugworks series of children's recordings maintains the highest level of artistic integrity.
Larry Dykstra
Volunteer
Larry is a Lead Volunteer for our Therapeutic Music Entertainment efforts. He is a special advisor to KidLinks and a valuable contributor to the organization. He has been deeply involved in the development of a formal guide to TME.
Gina G. Glidewell, MT-BC
Music Therapist
Gina received a Bachelor of Science in Music Therapy from Texas Woman's University. She is Board-Certified and a member of the American Music Therapy Association (AMTA). Gina also has completed a comprehensive Child Life Internship at Cook Children's Medical Center as well as an extensive Music Therapy Internship with the Arlington, Texas Independent School District. She has worked for several school districts, including Crowley ISD, Cedar Hill ISD, and Northwest ISD. Gina is currently employed full-time by the Arlington, ISD, and works with KidLinks children two evenings per week. She is a very talented and accomplished performer and has enjoyed a 20 year career playing many venues both solo and with her Trio, FoxWell.
Sara Chigani, MA, MT-BC
Music Therapist
Sara received a Bachelor's of Music Degree in Music Business/Management from Berklee College of Music in Boston, MA and a Master's of Arts Equivalency Degree in Music Therapy from Texas Woman's University. She is a Board-Certified Music Therapist and a member of The American Music Therapy Association (AMTA). Sara completed a rigorous Music Therapy internship at Children's Medical Center – Dallas and has clinical music therapy experience ranging from neonatal to end of life. She collaboratively began the Music Therapy Program at Baylor University Medical Center – Dallas where she worked with both inpatient and outpatient populations. Sara provides music therapy services at the KidLinks clinic and serves as our Music Therapy Content Coordinator – developing new resources for both families and music therapy professionals – available for streaming, 24-7, free of charge on KidLinks.org.
Amy Madrid, MT-BC
Therapeutic Music Entertainer
Amy graduated from Southwestern Assemblies of God University with a bachelor's in Piano Performance and completed her music therapy equivalency at Sam Houston State University. Amy's internship was split between Heart and Harmony Music Therapy and Cook Children's Hospital. She is currently a private music therapist working with clients with special needs and mental health diagnoses. Amy is a mom of two very busy preschool girls and spends a lot of time exploring the outdoors, baking, and making music with them when she isn't working.
Maria Beltran
Therapeutic Music Entertainer
Maria graduated from Texas Women's University with a Bachelor of Science in Music Therapy and is in the process of becoming a board-certified music therapist. She completed her music therapy internship in Richardson ISD where she worked with students in the special education program. Maria is fluent in both Spanish and English and would like to use her skills to help reach Spanish-speaking communities that are interested in learning more about the positive power of music. When she is not working or studying, she enjoys spending time with friends and family and playing with her dog.
Review Team
Volunteers
All of the KidLinks music, videos, and animations are vetted by the Volunteer Review Team to ensure they are developmentally appropriate for children. Our amazing Review Team includes:

Melissa Brannon
CCLS
Supportive and Palliative Care Services
Texas Health, Fort Worth, TX

Chris Brown
MS, CCLS
Director - Therapeutic Recreation, Child Life & Creative Arts Therapies
NYU Langone Health, New York, NY

Sara Chigani
MA, MT-BC

Gina G. Glidewell
MT-BC
Arlington Independent School District

Shawna M. Grissom
MS, CCLS, CEIM
Director of Family Services
Children's Hospital Colorado, Colorado Springs, CO

Shannon Kitts
CCLS
Child Life - Supervisor
Children's Hospital of Colorado

Carol Sue Marshall
BA, MEd, PhD
Professor Emeritus, The University of Texas at Arlington
Arlington, Texas

Julie A. Pedigo
BS, CCLS
Manager - Child Life & Family Centered Services
Blank Children's Hospital, Des Moines, IA

Peyton Pike
MS, CCLS
School Age & Burn Care Unit
Johns Hopkins Children's Center, Baltimore, MD

Richard Weir
CCLS
Director - Child Life & Expressive Therapies and Ronald McDonald House (Retired)
Children's Memorial Hermann Hospital, Houston, TX