Our Team
Diana Crawford
CEO
Diana led customer facing tech projects at American Airlines for 18 years before serving as interim executive director and strategic initiatives executive consultant for Tri Delta, a national women's fraternity, and then coming to serve as KidLinks' CEO.
Diana serves on the Delta Delta Delta Fort Worth Alumnae Chapter, past advisor to Tri Delta's Phi Lambda Chapter at TCU; past Board member Arts Council of Fort Worth and Tarrant County; past Neighborhood Arts Program grant panel Chair. She is a graduate of the Business Council for the Arts' Leadership Arts Institute, and holds certificates in Nonprofit Management and Outcomes-Based Program Evaluation from CNM Connect. Diana is a certified Project Management Professional and holds an Associates Degree from Tarrant County College where she has served on the scholarship selection committee. "I love sharing music with my grandchildren and seeing the joy the music brings to them. I am honored to serve as CEO of KidLinks, working to bring joy and the healing power of music to children everywhere."
Leigh Treviño
Director of Programs
Leigh is the Director of Programs at KidLinks and loves bringing creative arts access to children who need it most. She has spent the majority of her career in the arts nonprofit sector, gaining extensive knowledge and experience in program management, communications, fundraising, and community engagement. She's worked with organizations such as the California Institute of the Arts and San Francisco Children's Art Center to strengthen and expand the reach of arts programming to underserved communities. Leigh also served as a Peace Corps Volunteer in Youth Development in St. Vincent and the Grenadines and does freelance graphic design in her spare time.

She holds a Bachelor Degree in Graphic Design from Art Institute of California and nonprofit administration coursework from University of San Francisco. Outside of her role at KidLinks, Leigh enjoys spending time with her family, engaging in art and culture activities, hiking, running, and traveling.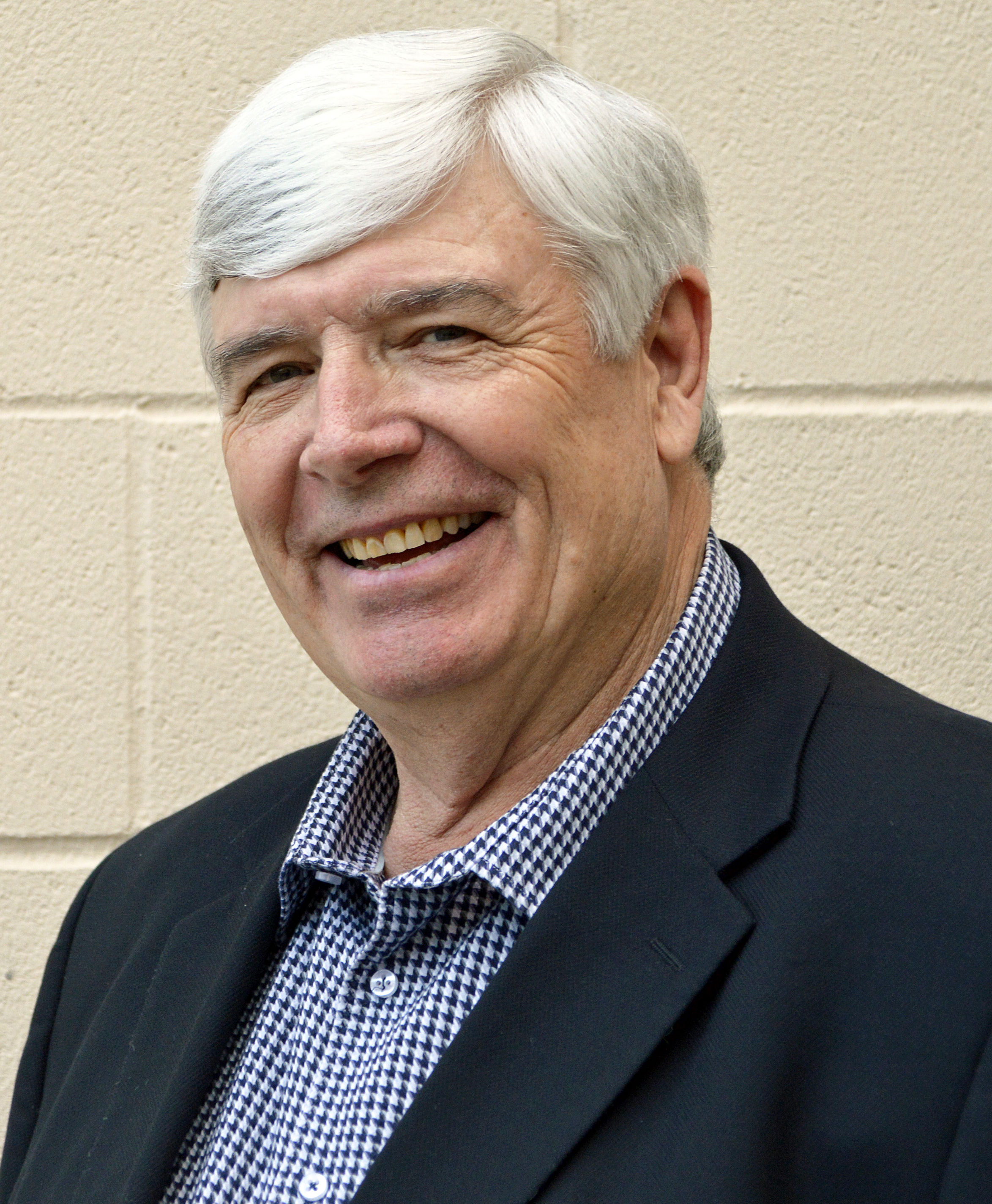 Jim Newton
Founder
Prior to the merger between Hugworks and The KidLinks Foundation, Jim was the President and Founder of Hugworks.
Jim brings to KidLinks a wealth of musical experience and has worked with others to create a new discipline, Therapeutic Music Entertainment, while bringing the transforming and healing power of music into children's hospitals and other special care settings. Jim, along with Paul G. Hill, has been perfecting this craft for over thirty-five years through song writing and recording, direct services, TME training and community outreach.
Jim holds a BA in Philosophy and a Master's in Theology, and has trained and served as a hospital chaplain.
Noel "Paul" Stookey
Artistic Advisor Emeritus
Noel is the "Paul" of the legendary Peter, Paul & Mary. He has brought his own considerable talent and 45+ years of experience to the team. Noel helps to ensure that our children's recordings maintain the highest level of artistic integrity.
Larry Dykstra
Volunteer
Larry is a Lead Volunteer for our Therapeutic Music Entertainment efforts. He is a special advisor to KidLinks and a valuable contributor to the organization. He has been deeply involved in the development of a formal guide to TME.
Maria Beltran, MT-BC
Therapeutic Music Entertainer
Maria graduated from Texas Women's University with a Bachelor of Science in Music Therapy and just completed the process of becoming a board-certified music therapist. She completed her music therapy internship in Richardson ISD where she worked with students in the special education program. Maria is fluent in both Spanish and English and would like to use her skills to help reach Spanish-speaking communities that are interested in learning more about the positive power of music. When she is not working or studying, she enjoys spending time with friends and family and playing with her dog.
Sara Chigani, MA, MT-BC
Music Therapist
Sara received a Bachelor's of Music Degree in Music Business/Management from Berklee College of Music in Boston, MA and a Master's of Arts Equivalency Degree in Music Therapy from Texas Woman's University. She is a Board-Certified Music Therapist and a member of The American Music Therapy Association (AMTA). Sara completed a rigorous Music Therapy internship at Children's Medical Center – Dallas and has clinical music therapy experience ranging from neonatal to end of life. She collaboratively began the Music Therapy Program at Baylor University Medical Center – Dallas where she worked with both inpatient and outpatient populations. Sara provides music therapy services at the KidLinks clinic and serves as our Music Therapy Content Coordinator – developing new resources for both families and music therapy professionals – available for streaming, 24-7, free of charge on KidLinks.org.
Debbie Dacus, MA, MT-BC
Music Therapist
Debbie received her B. S. and M. A. degrees in Music Therapy from Texas Woman's University (TWU). Debbie has served a variety of faculty positions at TWU throughout the years-most recently as Clinical Training Coordinator. She is a Board Certified Music Therapist and a member of The American Music Therapy Association (AMTA). Since 1987, she has enjoyed a private practice at her home studio, and for 25+ years, Debbie provided contract music therapy services to area school districts. Debbie has facilitated in-services and workshops throughout the U.S. She has continued the tradition of her music therapy predecessors by cultivating new job opportunities for music therapists, establishing new music therapy programs, and expanding established programs in the Dallas/Fort Worth, Texas area.
Debbie has authored or co-authored several music therapy resources. She was the recipient of the Harmony Award in the area of Clinical Practice from the Southwestern Region of the American Music Therapy Association (AMTA) in 2008, given to recognize excellence in an area of music therapy service.
Gina G. Glidewell, MT-BC
Music Therapist
Gina received a Bachelor of Science in Music Therapy from Texas Woman's University. She is Board-Certified and a member of the American Music Therapy Association (AMTA). Gina also has completed a comprehensive Child Life Internship at Cook Children's Medical Center as well as an extensive Music Therapy Internship with the Arlington, Texas Independent School District. She has worked for several school districts, including Crowley ISD, Cedar Hill ISD, and Northwest ISD. Gina is currently employed full-time by the Arlington, ISD, and works with KidLinks children two evenings per week. She is a very talented and accomplished performer and has enjoyed a 20 year career playing many venues both solo and with her Trio, FoxWell.
Cora Lansdowne, MT-BC
Music Therapist
Cora earned her Bachelor of Music in Applied Flute from Baylor University and continued her education at the University of Kansas, earning a Masters of Music Education / Music Therapy Endorsement and completed her Music Therapy Internship at Meadowbrook Rehabilitation Hospital in Gardner, Kansas. Cora is a Board Certified Music Therapist, a long time member of the American Music Therapy Association and has been practicing music therapy for more than 15 years. Cora manages a private music therapy practice in the Ellis County and southern Tarrant County areas and is a Certified Music Together Director and Teacher. She especially enjoys working with young children and their families/caregivers to use music as a means to bond and communicate. In addition to providing clinical music therapy services through KidLinks, Cora trained in the KidLinks TME program and was a volunteer TME performer at Cook Children's for several years.
Jasmyne Marshall
Therapeutic Music Entertainer
Jasmyne is an experienced music therapist from the colorful city of San Antonio, Texas. Driven by advocacy, she takes pride in providing quality music therapy services to populations with limited voices. She holds a Bachelor of Science degree in Music Therapy from Texas Woman's University and assisted in growing an exemplary music therapy internship program at VNA Texas Hospice and Palliative Care. Jasmyne currently resides in Dallas as she completes her counseling and pre-med studies. She joins KidLinks as a Therapeutic Music Entertainer and also works with several other nonprofits providing music therapy services to children migrating to the United States and/or within the foster care system.
Andy Sperandeo
Therapeutic Music Entertainer
Andy is an experienced, well-versed musician in jazz, classical, rock, pop, r&b, as well as other styles of music. He has a Bachelor of Music degree in Jazz Studies and a Masters in Jazz Arranging/Composition from the University of North Texas. He has also been a music educator since 1993 and been performing for over 3 decades. He was a Professor of guitar/voice/bass and Director and Arranger for the SFA State University's contemporary ensembles. He currently is working towards a second Master's at TWU in music therapy.
Jina Takeguchi
Social Media Associate
Jina has managed numerous marketing and operations projects throughout her career; gaining experience in social media management, creative project planning and implementation, project management, digital marketing and analysis, and promotions. She has spent most of her career in operations in the video game publishing industry working alongside marketing teams; managing projects and vendors. Since relocating to the DFW area, she's provided freelance marketing/digital marketing services and worked in marketing for a legal tech company.
She holds a Bachelor of Arts degree in Psychology with a Minor in Management from the University of California, Irvine and marketing coursework from the University of California, Los Angeles. Outside of work, Jina enjoys spending time with her family and friends, DJing, listening to and discovering new music, fashion, photography, trying new places to eat, and traveling. She has a passion for music and serving children and is excited to be a part of KidLinks as a Social Media Associate.
Review Team
Volunteers
All of the KidLinks music, videos, and animations are vetted by the Volunteer Review Team to ensure they are developmentally appropriate for children. Our amazing Review Team includes:

Melissa Brannon
CCLS
Supportive and Palliative Care Services
Texas Health, Fort Worth, TX

Chris Brown
MS, CCLS
Director - Therapeutic Recreation, Child Life & Creative Arts Therapies
NYU Langone Health, New York, NY

Sara Chigani
MA, MT-BC

Gina G. Glidewell
MT-BC
Arlington Independent School District

Shawna M. Grissom
MS, CCLS, CEIM
Director of Family Services
Children's Hospital Colorado, Colorado Springs, CO

Shannon Kitts
CCLS
Child Life - Supervisor
Children's Hospital of Colorado

Carol Sue Marshall
BA, MEd, PhD
Professor Emeritus, The University of Texas at Arlington
Arlington, Texas

Julie A. Pedigo
BS, CCLS
Manager - Child Life & Family Centered Services
Blank Children's Hospital, Des Moines, IA

Peyton Pike
MS, CCLS
School Age & Burn Care Unit
Johns Hopkins Children's Center, Baltimore, MD

Richard Weir
CCLS
Director - Child Life & Expressive Therapies and Ronald McDonald House (Retired)
Children's Memorial Hermann Hospital, Houston, TX
Our Leadership
Adam Hall
President & Chair
Adam is currently the President and Chair of the KidLinks Board of Directors. He served as a Director up until 2019 and had previously served on the Hugworks Board of Directors since 2011. Adam has served in both the public and private sector with early career experiences in technical and engineering departments of a major telecommunications company. Adam joined EnRisk as an Energy Risk Specialist in early 2003 focused on sales and servicing of oil & gas operators and non-operators with a primary emphasis on the coordination of insurance and indemnity obligations in the overall risk management process.ᅠEffective January 2008, Adam became a principal and Executive Vice President of EnRisk; in 2013, he sold the company to Alliant Insurance Services. Today, Adam continues to serve his clients, markets and the energy industry as a faithful employee of Alliant. Adam holds a B.S. in Business Administration.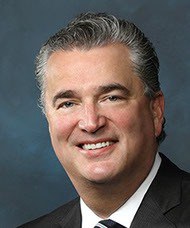 David P. Cagle
Treasurer
Presently serving as Senior Vice President at Liberty Capital Bank, David has over 30 years of prior experience in commercial and corporate banking, including energy banking. Previously, David was head of the North Texas energy finance group at Comerica Bank for five years. Prior to that, David was head of corporate underwriting at Credit Agricole for 14 years, first as a regional head, then as head for North America and Latin America. David started in banking in 1986 at Bank of America (successor to InterFirst Bank), working in restructuring and then in energy finance until his departure for Credit Agricole in 1998. David has experience in credit risk, origination, underwriting and restructuring, across many industries.
David graduated from SMU in 1986 with a BBA in Finance (summa cum laude) and a Minor in Music Performance. He is married to wife Dana for 29 years and has two grown children, Nathan (26) and Sara (24). As the father of a son with intellectual disabilities, David has great passion for programs aimed at the special needs community. David's other interests include music, golf, food and wine and travel.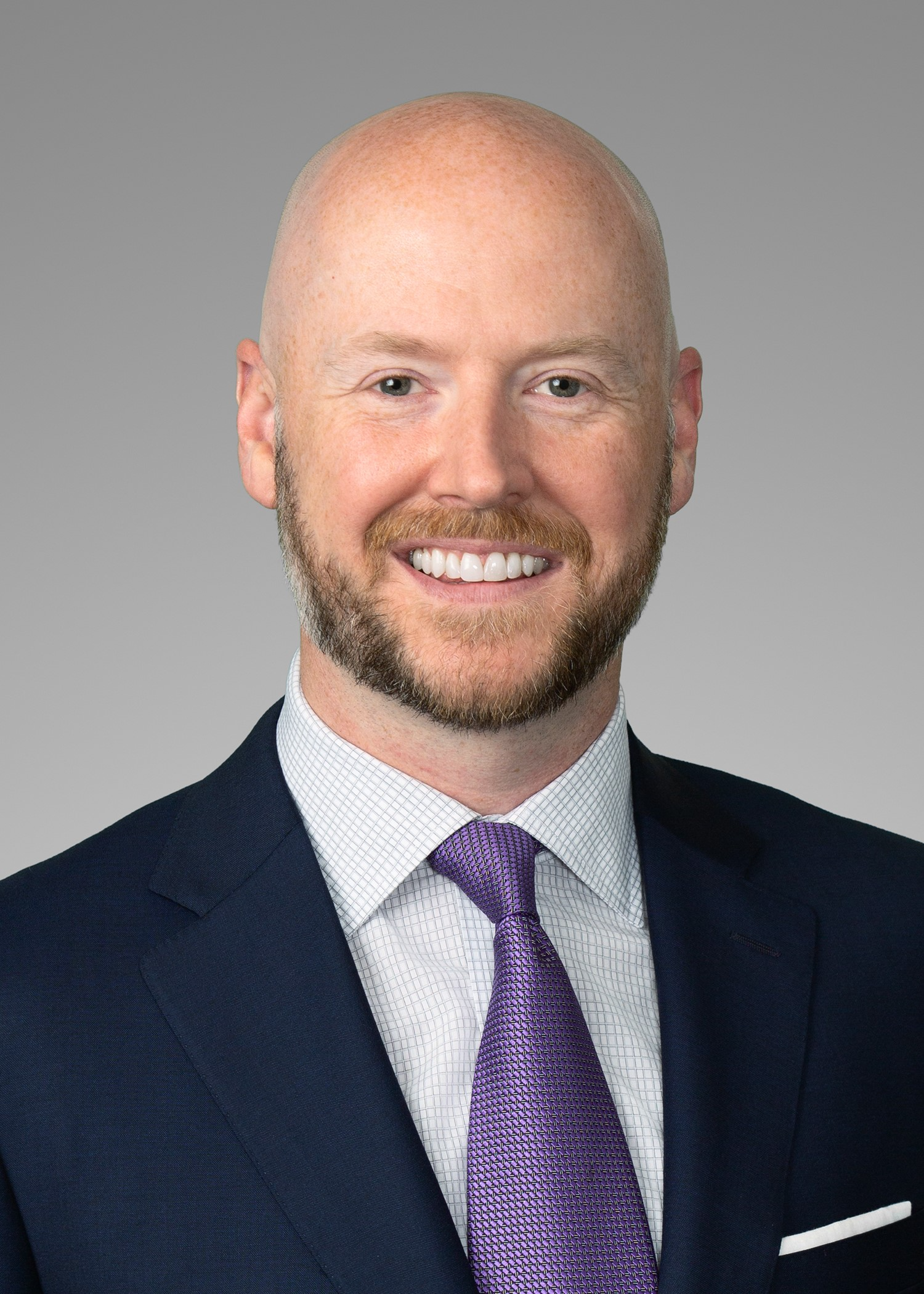 Jesse Betts
Secretary
Jesse Betts is a private equity, mergers, and acquisitions, and capital markets partner in the Dallas office of Akin Gump Strauss Hauer & Feld LLP. He has practiced law for 15 years, starting his career at Thompson & Knight LLP. Mr. Betts grew up in Salina, Kansas, graduated from Kansas State University in December 2000 with a B.S. in Electrical Engineering and graduated from the University of Kansas School of Law in May 2006. In his legal practice, Mr. Betts represents clients in a wide range of corporate and securities matters. He has been an active member of the Dallas Petroleum Club and serves as a member of the Board of Governors of the University of Kansas School of Law and as an ex-officio member of the Board of The Bridge.
J.W. Brown
Director
After witnessing firsthand the power of Hugwork's music to uplift and inspire, J.W. Brown made personal contributions to this cause for many years. In 2001, he and 4 business colleagues established The KidLinks Foundation with Hugworks as the major beneficiary. He served as Board Chair of the newly formed KidLinks up until 2019.
Mr. Brown has been active since 2005 in the formation and management of energy related partnerships and corporations as Chairman of Par Investments, LLC., and since 1991, he has been the General Partner of Premier Capital, Ltd. Prior to 1991, Mr. Brown participated directly in the oil and gas business as well as a variety of energy investment banking activities, and practiced law from 1973 until 1981. He holds a BA, Juris Doctor and Masters of Law Degree.
Wes Butler
Director
Wes Butler grew up in nearby Arlington and Mansfield, Texas. He graduated from the University of Virginia in 2001 with a degree in Government/Foreign Affairs. He then attended law school at the SMU Dedman School of Law and graduated in 2004. Wes is currently a partner of the international law firm Kilpatrick, Townsend & Stockton where he focuses his practice on complex commercial litigation, employment litigation and counseling, and ERISA and bad faith litigation.
Chase Sanders
Director
Chase Sanders joined the KidLinks Board of Directors in 2021. He grew up and Dallas and currently has a consulting business providing, Sales, Marketing, and Partnership Development services for companies in the cleantech space. Through his 15 year career, he has focused on working with national commercial customers to provide solutions that reduce energy consumption and carbon footprint.
He received a Bachelor of Science degree in Engineering Science and Economics from Vanderbilt University. He enjoys anything he can do outside, especially golf. He and his wife live in Dallas with their son and daughter and all enjoy the KidLinks Spotify Playlist!
Stuart Sides
Director
Stuart Sides is a native of Dallas and a graduate of Texas Tech University with a degree in Psychology. He currently serves as SVP of Strategic Customers for BGSF Workforce Solutions and has held numerous staffing industry leadership positions over his 20+ year career. Additionally, he served for eleven years on Interstate Batteries' senior leadership team in various sales and marketing roles. As a musician, he and his wife originally met in aCapella choir in high school, and he's since developed his passion, skills, and appreciation for music playing guitar and singing in his church's contemporary worship band and in an 80's cover band with close friends (who perform regularly today). Stuart resides in Lake Highlands with his wife of over thirty years, Lisa. Their daughters, Whitney and Georgia, are both Texas A&M graduates and live in Dallas and Austin. His biggest passions are family, music, community, travel, servant leadership, and growing people, teams, and business.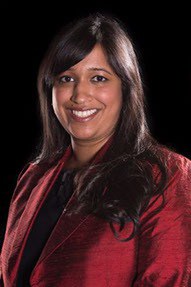 Vineeta Vogel
Director
Vineeta Vogel joined the KidLinks Board of Directors in 2017 and is a member of the Strategic Sourcing leadership team for Ericsson (North America). A thirteen year veteran of the airline industry she is an experienced leader with a background in sourcing, operations, sales, airline distribution and co-brand loyalty strategy. She is also a certified change management professional and project manager.

She received a Bachelor of Science degree in Business Economics and French from Grove City College, PA and her MBA from Texas Christian University with concentrations in both Supply Chain and Marketing. She and her husband live in Southlake with their two girls and two Spanish Water Dogs.
Melanie Wells
Director
Melanie Wells is an entrepreneur with a vision for a better future. A Licensed Professional Counselor and Licensed Marriage and Family Therapist, Melanie is the founder and clinical director of Lifeologie Institute, a multi-disciplinary, collaborative mental health and wellness practice which has treated tens of thousands of individuals, couples and families in the DFW area. In 2015, Melanie franchised Lifeologie, which now has multiple locations around the US. She is also the founder and co-owner of The LISPY School for Psychotherapeutic yoga, an educational platform for neuroscience-based yoga teacher training.
An accomplished fiddle player, Melanie graduated from Southern Methodist University with a BA in English and minor in violin performance. She also holds an MA in Biblical Studies from Dallas Theological Seminary, and an MS in Marriage and Family Therapy from Our Lady of the Lake University. She has taught as a member of the adjunct faculty in the graduate programs of both DTS and OLLU. Melanie is also the author of the best-selling Dylan Foster psychological thrillers (Random House).
Melanie and her husband of 15 years, Dennis Ippolito, have fostered over a dozen Dallas shelter dogs and are the proud parents of Gunner, a Yorkshire terrier (17) and George (4), a mutt with a neurotic streak.
Grant Hollingsworth
Advisory Council
Grant worked for Tenneco, a major national gas transporter, before transferring to First City Bank as a Lending Officer, Senior Credit Officer and Chief Executive Officer for over 35 years. He has worked as a consultant in bank lending operations, primarily in South American countries. Grant's association with KidLinks founder, Jim Newton, began even before the inception of Jim's work with hospitalized children. Supporting KidLinks for over 30+ years, he was a member of the Hugworks Board of Directors until its merger with KidLinks Foundation. Grant has helped envision, encourage and fund KidLinks work with animation and remains personally involved as a supporter of and advisor for our Hugworks Children's Network programming. He is a University of Texas graduate with an MBA specializing in Finance and Economics.
Courtney Kraft
Advisory Council
Courtney is the Special Events Project Manager for Texas Scottish Rite Hospital for Children. Since graduation from Texas A&M, she spent over 20 years working with various nonprofits from the American Cancer Society in Florida and more recently as the Development Director for the LightHouse for New Hope Grief and Loss Center. She brings great strength and knowledge of identifying volunteer strengths for working towards a nonprofits' mission and goals. Her passion for nonprofits and helping them to accomplish something great...which is usually a fun party or event and raising some money! She wants everyone to know the great organization KidLinks is and helps to cheer us on for great success!
Baer Ackerman
Advisory Council
Baer Ackerman, MD is an outpatient child and adolescent psychiatrist in Plano, TX. He is a Magna Cum Laude graduate of Brown University (Class of 1975) with an AB in Religious Studies and graduated from Baylor College of Medicine (Cum Laude) in 1979. After a Rotating Internship at Baylor Affiliated Hospitals, he completed his Adult and Child and Adolescent Psychiatry Residency and Fellowship at The Institute of Living in Hartford, Connecticut, during which time he was selected as one of 10 Falk Fellows to interns nationally at the American Psychiatric Association. Dr. Ackerman is also a Graduate Adult Analyst from the Dallas Psychoanalytic Institute and is currently pursuing studies in Child Psychoanalysis.
In addition to his outpatient work, Dr. Ackerman is a child psychiatric consultant at LifePath Systems of Collin County, various private schools, Terrell State Hospital, and in the past, for 28 plus years, at both Jewish Family Service of Dallas and the Plano Independent School District. Dr. Ackerman also has taught or helped teach courses regularly in the Dallas Psychoanalytic Center.
Dr. Ackerman was voted Outstanding Teacher of the Year (1996-97) by the Third Year Psychiatry Residents at Southwestern Medical School, he has been listed, since the list was first started, in D-Magazine (1992, 1996, 2002, 2007, 2010, 2011, 2012, 2013, 2014, 2016, 2018, 2019, 2020, & 2021) as one of the Best Child and Adolescent Psychiatrists in Dallas or Collin County. In addition, he was listed as a Super Doctor in Texas Monthly 2016, 2017, & 2018.
PS-- as a bass guitar player, he once got to jam with ZZ Top.